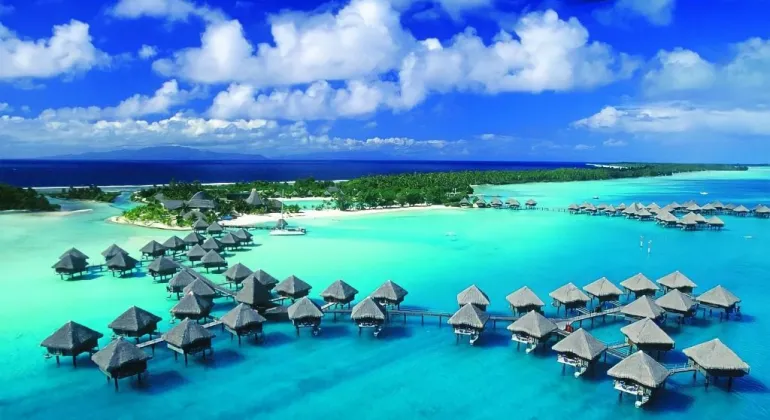 A holiday to Kalimantan, the Indonesian portion of the island of Borneo, offers an exciting adventure through its vast rainforests, diverse wildlife, and indigenous cultures. Here's a guide to help you plan your Kalimantan holiday:

1. Tanjung Puting National Park: Located in Central Kalimantan, Tanjung Puting National Park is a must-visit destination for wildlife enthusiasts. Take a riverboat cruise along the Sekonyer River to observe wild orangutans in their natural habitat. The park is also home to proboscis monkeys, macaques, and a wide variety of bird species.

2. Dayak Culture: Immerse yourself in the rich Dayak culture by visiting the indigenous Dayak communities. Learn about their customs, traditional houses, and intricate artwork. Longhouses, such as those in the Loksado area in South Kalimantan, offer a glimpse into their unique way of life.

3. Floating Markets: Experience the vibrant floating markets in Banjarmasin, South Kalimantan. Witness locals trading fresh produce, snacks, and handicrafts from their boats. The floating markets offer a lively and colorful atmosphere, showcasing the riverine culture of the region.

4. Derawan Islands: If you're looking for pristine beaches and underwater wonders, head to the Derawan Islands in East Kalimantan. This archipelago is known for its crystal-clear waters, vibrant coral reefs, and diverse marine life. Snorkel or dive to explore the underwater world, including encounters with turtles, manta rays, and colorful fish.

5. Mahakam River: Journey along the Mahakam River in East Kalimantan for a scenic river cruise. Explore the river's tributaries, visit traditional villages, and witness the locals' way of life. The river is surrounded by lush rainforests, offering a glimpse into Borneo's natural beauty.

6. Kutai National Park: Located in East Kalimantan, Kutai National Park is a protected area known for its rainforests, diverse wildlife, and rare orangutan species. Take guided treks through the park to observe orangutans, proboscis monkeys, and various bird species. The park also features stunning waterfalls and caves.

Adventure Activities: Kalimantan offers opportunities for thrilling adventures. Go river rafting on the Kapuas or Mahakam River, trek through the jungle in search of wildlife, or embark on a multi-day trek to Mount Meratus in South Kalimantan.

When planning your Kalimantan holiday, consider the best time to visit, as weather conditions and wildlife sightings can vary. Ensure you have the necessary permits, especially for national parks and protected areas. It's recommended to book tours or hire local guides to ensure a safe and immersive experience.

Pack appropriate clothing for the tropical climate, insect repellent, comfortable shoes, and sunscreen. Respect local customs and wildlife conservation efforts during your visit.

A holiday to Kalimantan promises an unforgettable experience, allowing you to connect with nature, explore unique cultures, and witness the wonders of Borneo's biodiversity. Enjoy your Kalimantan adventure!

Book your custom tour now with Wonderful Indonesia Tours and start experiencing a life-changing journey!